More Reviews
Back to product





December 20, 2012
Reviewer: moodysavage
This story is just so sweet. I like rereading it. Satoru may keep confessing his love but he's confused as to why their friendship fell apart. He doesn't know until he gets a letter in the mail from Shirou confessing HIS feelings... and the letter came years after it was written! Satoru rejected Shirou and he didn't even know it! This is a pretty nice story all around and I really like Seiichi who likes Satoru.




December 28, 2011
Reviewer: Maresofnight
This story was one that I wans't too sure of at first, but I've come to really enjoy it and have reread it a couple times. It's very sweet and innocent. Nothing too groundbreaking in terms of yaoi stories. It's just a very sweet story of one boy longing after another, who used to be a childhood friend, and hoping that some day his feelings will be returned.
Current Promotion:
Akadot's Guest Check-out is now Open! Tell your friends! ヽ(´Д`)人(´Д`)ノ〜♪
*Coupons cannot be applied to guest check out.

----------------------------
FREE SHIPPING over $60

(only within United States, excludes Alaska and Hawaii)
* Items that are discounted 70% off or more do not count toward your free shipping total.
----------------------------
Just licensed by DMP!!
Title: DEADLOCK Vol.1
Author: Saki Aida, Yuh Takashina (英田サキ, 高階佑)
Publisher: Tokuma Shoten (徳間書店)
----------------------------
Visit us at
Follow us on Instagram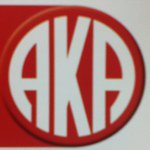 @akadot