More Reviews
Back to product





April 28, 2007
Reviewer: Shu-chan
I have never read anything like this one, it was really cute and well writen. It is 100% worth your money and time in reading.



March 19, 2007
Reviewer: Bastet-Yaoi collector
Not a big fan of the amnesia scenerio, but it is done pretty well. Written and drawn by Eiki Eiki(the Art of Loving), it is an interesting story and the characters are very likeable.





October 25, 2010
Reviewer: Akira
This is the best of the best. The book bring tears to my eyes.
Current Promotion:
Akadot's Guest Check-out is now Open! Tell your friends! ヽ(´Д`)人(´Д`)ノ〜♪
*Coupons cannot be applied to guest check out.

----------------------------
FREE SHIPPING over $60

(only within United States, excludes Alaska and Hawaii)
* Items that are discounted 70% off or more do not count toward your free shipping total.
----------------------------
Just licensed by DMP!!
Title: DEADLOCK Vol.1
Author: Saki Aida, Yuh Takashina (英田サキ, 高階佑)
Publisher: Tokuma Shoten (徳間書店)
----------------------------
Visit us at
Follow us on Instagram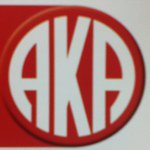 @akadot